THE MINI Halesite Habanero Unstrained Hot Sauce, 3.5 oz Pocket-Flask Bottle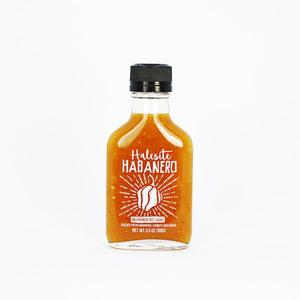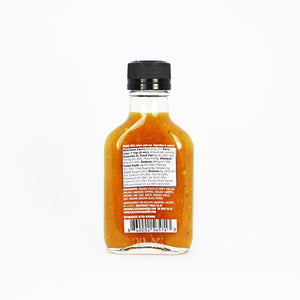 The same Halesite Habanero unstrained hot sauce - in a MINI! A hearty & balanced habanero, garlic, lime flavor made from 8 simple ingredients and no unnecessary additives. Made with fresh whole, organic produce. 
INGREDIENTS: Organic Distilled White Vinegar, Organic Habanero Peppers, Organic Carrots, Organic Lime Juice, Water, Organic Garlic, Salt, Organic Ground Black Pepper
NO ADDITIVES, NO EMULSIFIERS, NOTHING EVER ARTIFICIAL.
Gluten Free
Vegan
Organic (not yet certified)
Dairy Free
Low Calorie
Low Fat
Low Saturated Fat
Low Cholesterol
Low Sodium
Free of Sugar
Keto friendly
Superb product
Mini size makes a great gift.
One of the best!!!
I cannot rave enough about this sauce! So flavorful and delicious.