Halesite Habanero Vintage Zen Zip-up Hooded Sweatshirt, Twisted Black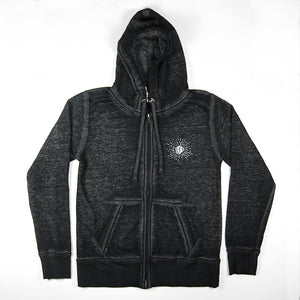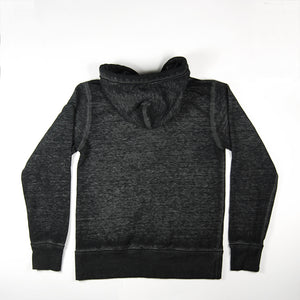 This super-soft full zip hoodie by J. America is made from a blend of cotton and burn out fabric that results in a unique black color with subtle shade differences. It's flattering, and a perfect thickness to keep you warm but not bulk you up. 
This material almost feels 'warn-in' with slightly raw edges on all of the seams. We recommend hand washing and hang drying for the first few launderings and then following the care instructions for a long life. 
Silk screened front by our favorite local Sea Cliff screen printer, Stellar Print Studio.
Unisex
55% Cotton, 45% Polyester Burnout fabric
Antique Brass concealed zipper

Front pouch pocket
Love it
I bought this for my adult son for Christmas. It's so soft and he absolutely loves it. Very comfortable. I haven't washed it yet, but it's not supposed to shrink.